I recently finished my masters in Forensic Psychology. This has probably been the hardest thing I have ever done. For the reason that it was full time and thus made balancing all aspects of life quite difficult. Additionally, there is no financial help from the government at this level and it was not possible to get a scholarship. Nonetheless I have passed every single assignment within all my modules with flying colours and thus I am hoping for a merit overall. we do not officially find our overall grade till February 😩.
I wanted to share what life lessons that I have learned from completing this course, and they are as follows: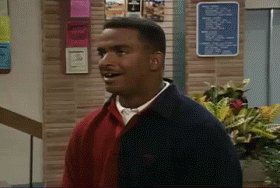 One of the best feelings in the world is finishing something you initially thought you could not do.
A masters is not for everyone, its extremely hard. Especially one that focuses on morbid complex issues. My lecturers always said "If you aren't finding it hard or/and stressful then you are not doing this right". With that said, the sense of accomplishment is all worth it.
Completing a Masters does not mean that I now know what the capital of Mongolia is.
People presume that just because you have a masters then you must be extremely knowledgeable about everything in the world. I am certainly not, as I'm only an expert in the area of forensic psychology. I am horrendous at geography. Additionally contrary to popular belief, psychologists can not read minds - the though I hope to learn one day.
Having a masters gives you the confidence to go for higher paying jobs
This is pretty self explanatory, however our course emphasised that work experience is equally as important as a degree.
Deadlines are helpful organisation tools.
Having a non adjustable goal to work towards may seem daunting at first, but at least you can use it to prioritise your time. This has also proved to be beneficial in everyday life.
You just can't win them all.
I gave each assignment the same high degree of effort, whether it was 20%, 40%, 60%, 80% or 100% of the mark. And still, there were some which I didn't get the grade I wanted, and that was fine. I just moved on and focused my efforts of doing the next one. I found that this helped with being resilient and staying motivated when faced with negativity.
Having a MSc at the end of your name
It just looks so pretty. A lot of blogs say this can come off as pretentious or arrogant. My question is, when did it become a negative to be proud of something you have worked so hard for?
People who find out that you have done a masters...
They feel the need to explain to you why they never went to university - when you never even asked them why in the first place. This one I still don't fully understand, each to their own and god for us all. Going to university is not everything. Not everyone wants to go into higher education or can go into higher education, so it's not my place to judge.
Your way of thinking changes how you approach things in life.
I am now very critical of what I read online, in newspapers, what people tell me and even some scientific research. For example, companies can hire scientists to conduct research that will support their narrative that something is good or bad for you. When really said companies should also report opposing findings, so we can make our own mind up about things.
Whilst being critical has a negative connotation, it's really a tool to positively or negatively appraise something in equal measures. I think, and I hope most people think that we need to be more critical of news especially since the rise of fake news.
Its not all negative though, I am now more open minded about everything in life, because anything can happen even if we can not prove it.
Personal and professional development
In my course they really drilled into us what we can actually do with our degree, and the steps I need to take to get a job with my degree (within module one). Additionally I got plenty of opportunities to speak to people in the field I would like to go in. People who were newly qualified as well as those have been in the game for years. With in the first modules that you complete. I found this really helpful and so did my classmates, as this kind of information is not available at undergraduate. This also gave us enough time to get a refund, if we decided that the degree was not for us.
With all that said, I am glad to be out of education for years to come!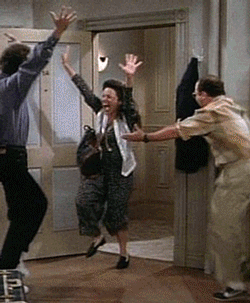 *P.S. Merry Christmas!